News Announcement:



Shelley wins bronze in RIO


Help us raise $5,000 to purchase equipment for our programs.
Please visit our Indiegogo Campaign and donate, share and tell others. visit campaign

The Shelley Gautier Foundation August 2016 Newsletter read more

Featured in the Brantford Expositor. Program helps visually impaired cycle trails read more


Supporting persons
with disabilities through sport Here at the Shelley Gautier Para-Sport Foundation we want to empower
everyone with disabilities. It is about staying active and healthy

Participation in sport activities has proven health benefits, including feelings of freedom, independence and wellness for persons with disabilities as well as life-enhancing exercise that promotes physical fitness and active living.

A staggering 20% of our citizens have some form of disability - That's 1/5th of the general population that could potentially benefit from our initiatives!

Events
upcoming events
Always check out this section for upcoming events that are being scheduled in the surrounding areas. As a foundation we are expanding rapidly.
More info
Fundraising
We need your help
The Shelley Gautier Para-Sport Foundation is a non-profit organization that will support people with disabilities.
More info
Press Releases
keep up on our successes
The more we are in the news the better it is for us. Our goal is to continue to grow and expand initiatives!
More info
What's New?
Shelley has a Parapan Am Road Race 9am - 10:30am.

PDF - Flyer
Shelley competes in the ParaPan Am Time trial in Milton 11am - 1pm.

PDF - Flyer
Challenges and barriers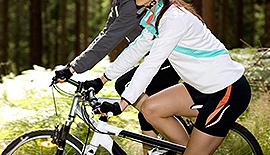 Our mandate is to break down the barriers that prevent persons with disabilities from fully participating in sporting activities by developing the facilities, equipment, programs, and support people. We aim to create awareness and address the unique challenges and needs of each participant.